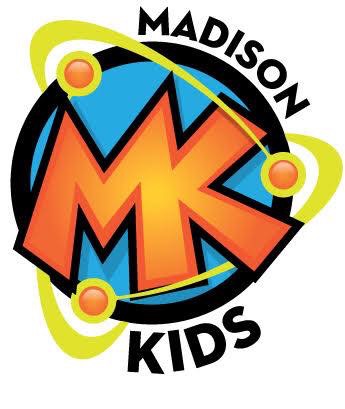 Madison Kids exist to reach into childrens' hearts by using music, media, scripture memorization and games.

All kids Kindergarten through 5th grade are invited to join every Wednesday night at 6:00pm for a night of worship and the word along with every Sunday morning at 11:00am. We know your children will leave excited and ready to return next Sunday!

WHAT TO EXPECT
Our Sunday Morning Children's Church is a high energy, full-blown, worship service designed specifically for children's spiritual growth.
Your kids will experience church like never before with the latest games, music and media created to present God's truth in fun and innovative ways.

Wednesdays our doors open with our "Pulse Cafe" at 5:00 p.m. with some of the cheapest prices in town. All proceeds go to the children's ministry. At 6:00 p.m. the children begin a night of games, music, and the word!
SCHEDULE

Madison Kids meet across the street from the main sanctuary at the Madison Family Life Center on Sundays and Wednesdays.

Wednesdays:
5:00: Pulse cafe open for families and children (located in the main building).
6:30: Children's church begins (Madison Family Life Center)

Sundays:
10:30-11:00am: Check-in (Madison Family Life Center)
11:00: Service begins